We've recently had a surge of requests from user mentioning IDrive E2 as a S3 storage solution and asking whether they could use SimpleBackups with this provider.
The answer is ... yes!
With SimpleBackups you can connect most of the cloud providers (Google Drive, Dropbox, DigitalOcean, Amazon ...), and you can connect any S3 compatible storage provider.
Just click "connect a new storage", select "S3-Compatible Storage" and fill in your Access Key information.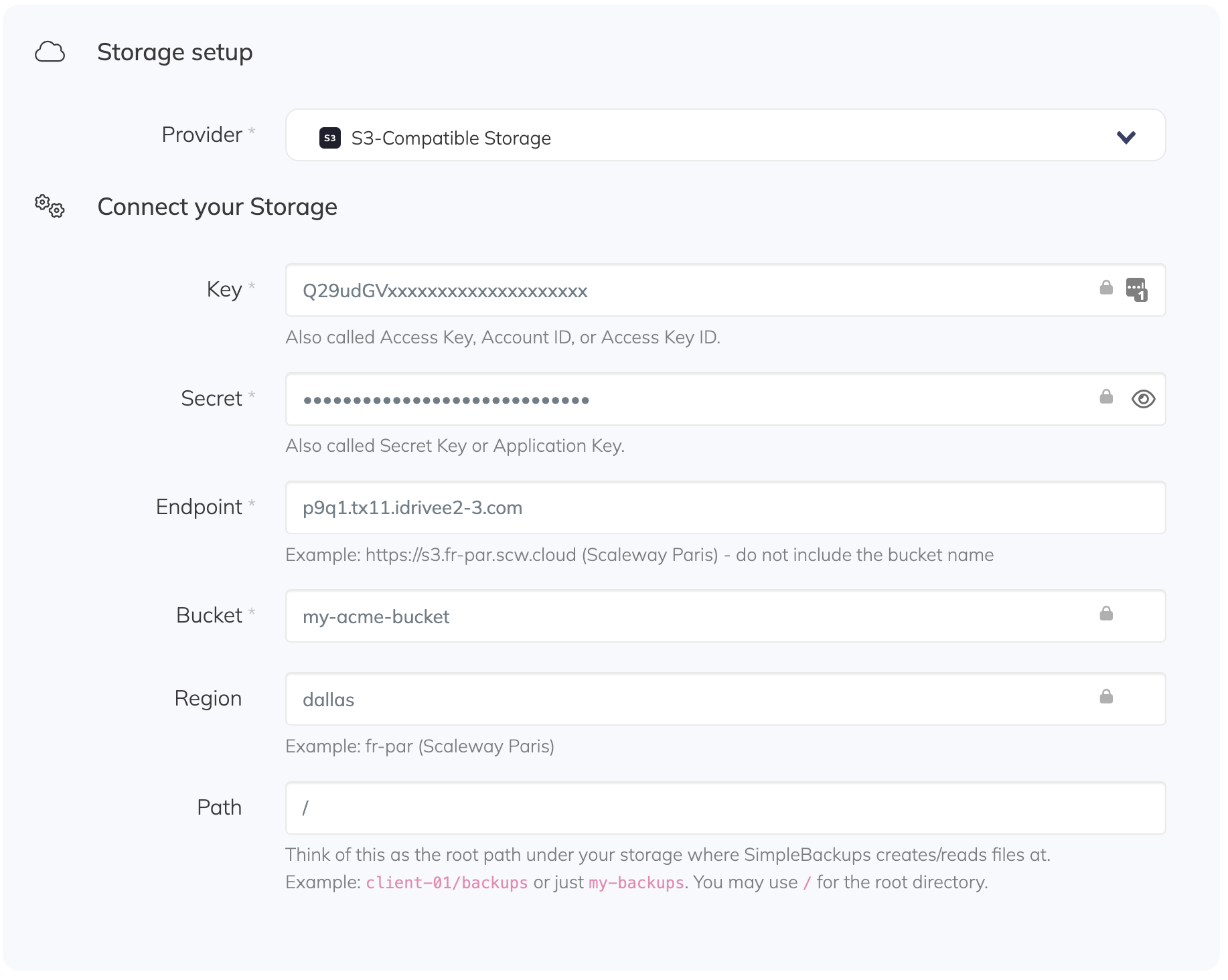 How does IDrive e2 compare to other providers?
IDrive seems to offer a good quality of service for a decent price.
Their price seem very competitive (this is valid on the 20/05/2022 and subject to change).
One remark though, they seem to advertise "first year" price with a discount of 90%.
They advertise a storage price of $0.004/GB/Month which is one of the lowest we've seen.
They include 10GB/free per month
They don't charge for Ingress traffic.
They only charge Egress traffic if less or equal to 3x the storage volume. After that they charge $0.01/GB/month.
Where are IDrive e2 datacenters located?
The company IDrive Inc is based in California, USA.
IDrive e2 (s3 compatible storage) datacenters are located in the USA and Ireland:
Chicago
Dallas
Ireland
Los Angeles
Miami
Oregon
Phoenix
San Jose
Virginia