We're super excited to release the support for Google Drive in SimpleBackups!
One of our simplest storage integration, which literally only requires a few clicks to be enabled.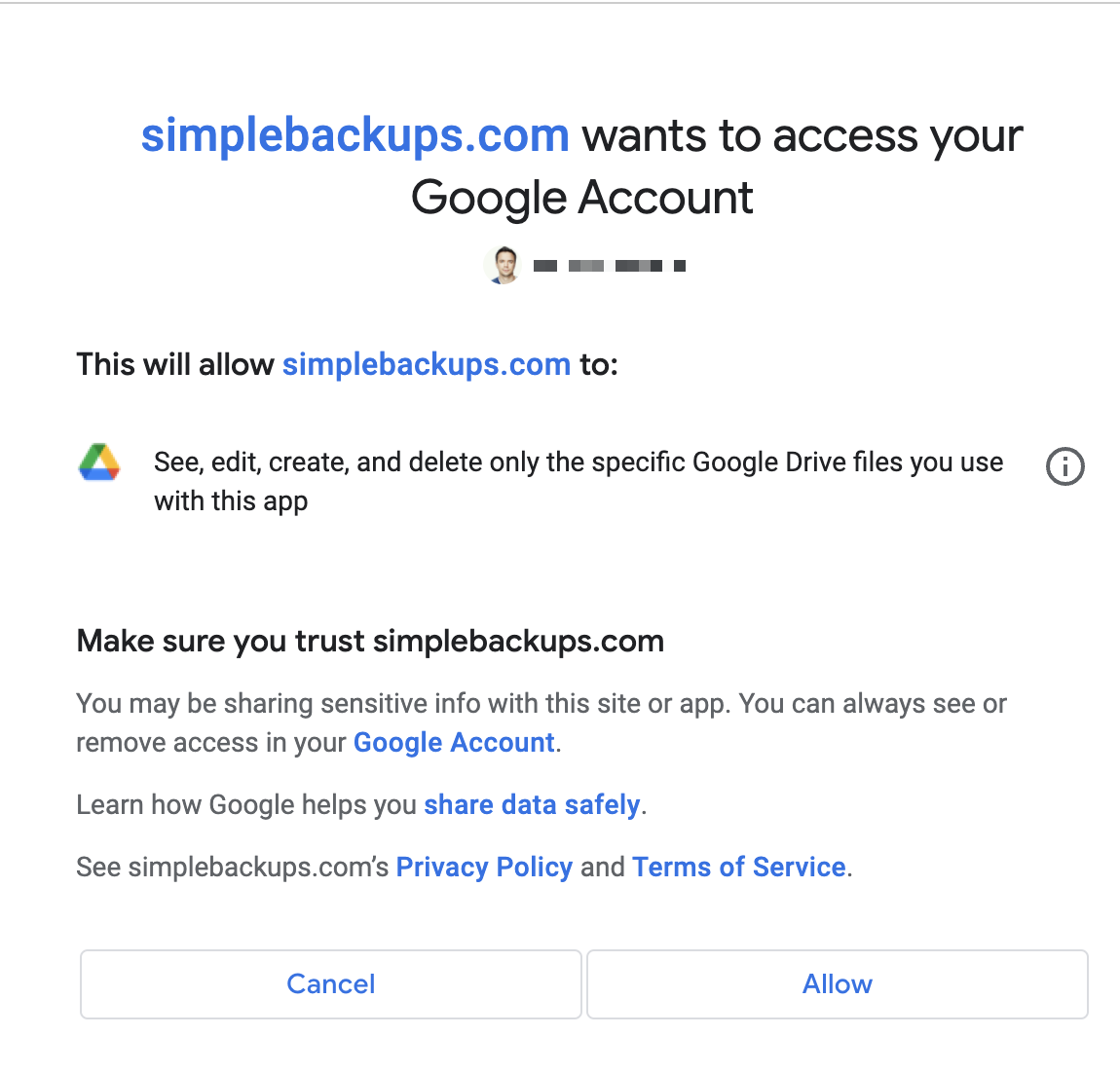 Google Drive fully supported!
We've developed a connector to Google Drive allowing you to select it as a new Storage provider.
What does it mean?
You're now able to:
✅ Store your backups on Google Drive
✅ Sync other cloud storage to Google Drive
Note that we don't yet support cloud-sync of Google Drive to other providers.
💡 We've also created step-by-step guides to help you create your first backups and store it on Google Drive:
→ Read more about our Google Drive integration
As always thanks to all our users 🤩 helping us make SimpleBackups their preferred backup solution!