A new dashboard is here!
We redesigned the dashboard to save you time. Just a single look and you will be able to figure out:
how backups and snapshots are doing
backup health over the last days
the total size of backups
and overall account statistics.
On top of this we've improved our "Plan usage" section to highlight what you're using, what features might be exceeding and what is the plan that fits you best.
Oh... you can also request more SimpleStorage quota from this window.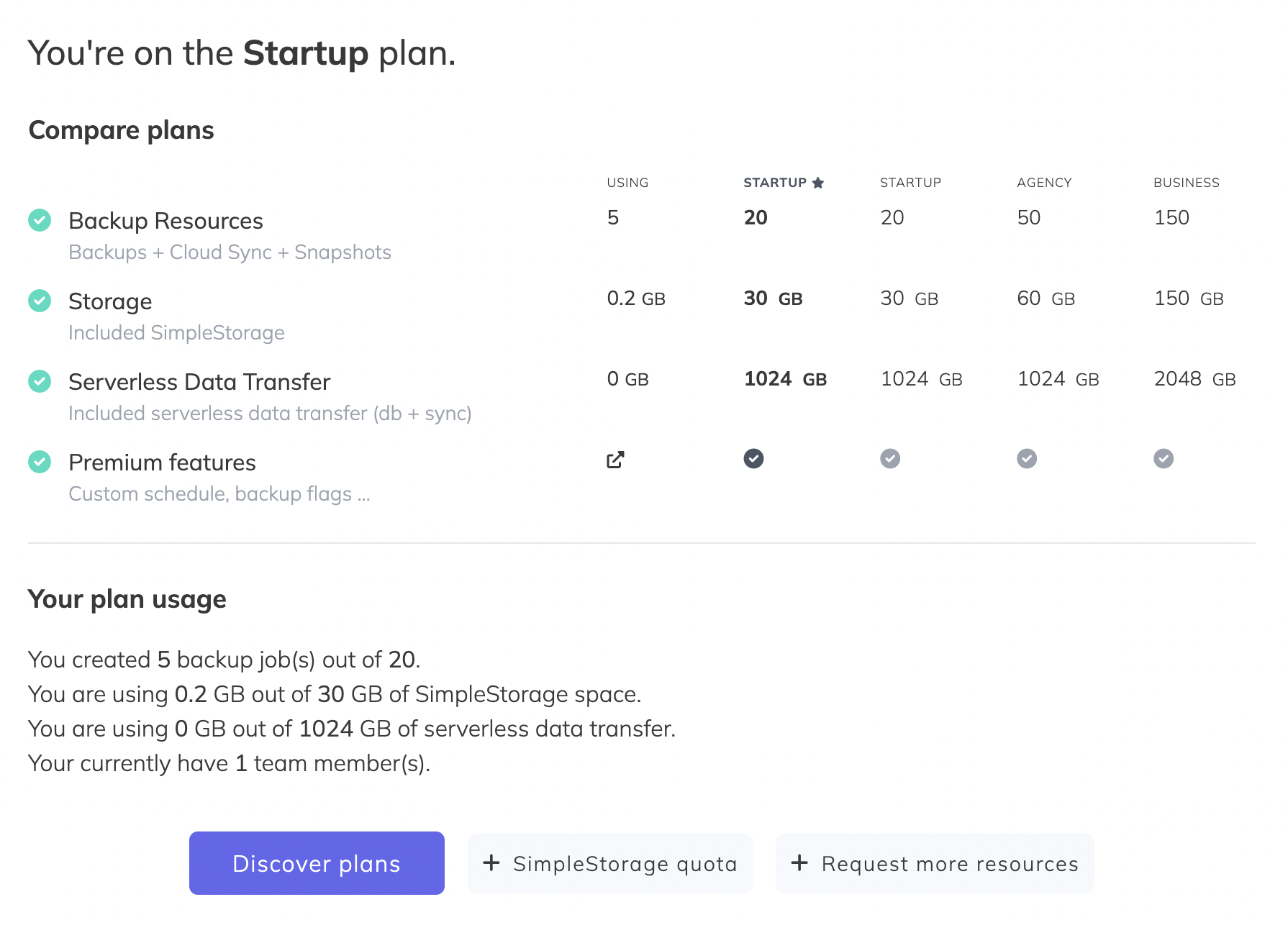 On top of the improved UX we've also worked on performance and the application will now feel faster than ever.
AWS Lightsail backup support
Amazon Lightsail is now a supported snapshot provider, allowing you to:
Automate Lightsail instance snapshots (includes attached disks as well)
Automate Lightsail disk snapshots individually
→ Check out our step-by-step guide on how to Automate Amazon Lightsail Snapshots.
Pre & Post Backups script
Ever needed to run some script before or after a backup?
Well, you can now do that for every backup using the Pre & Post Backups script feature.