Send your server file and database backups to Wasabi.Secure backups on Wasabi like a breeze!
Overview
This integration connects your Wasabi storage to SimpleBackups. You'll be able to select your Wasabi storage and use it to store your backups.


Bring your own Wasabi.
Store your backups on your own Wasabi.
Configure your backups, your retention policy and store as many backups as you need.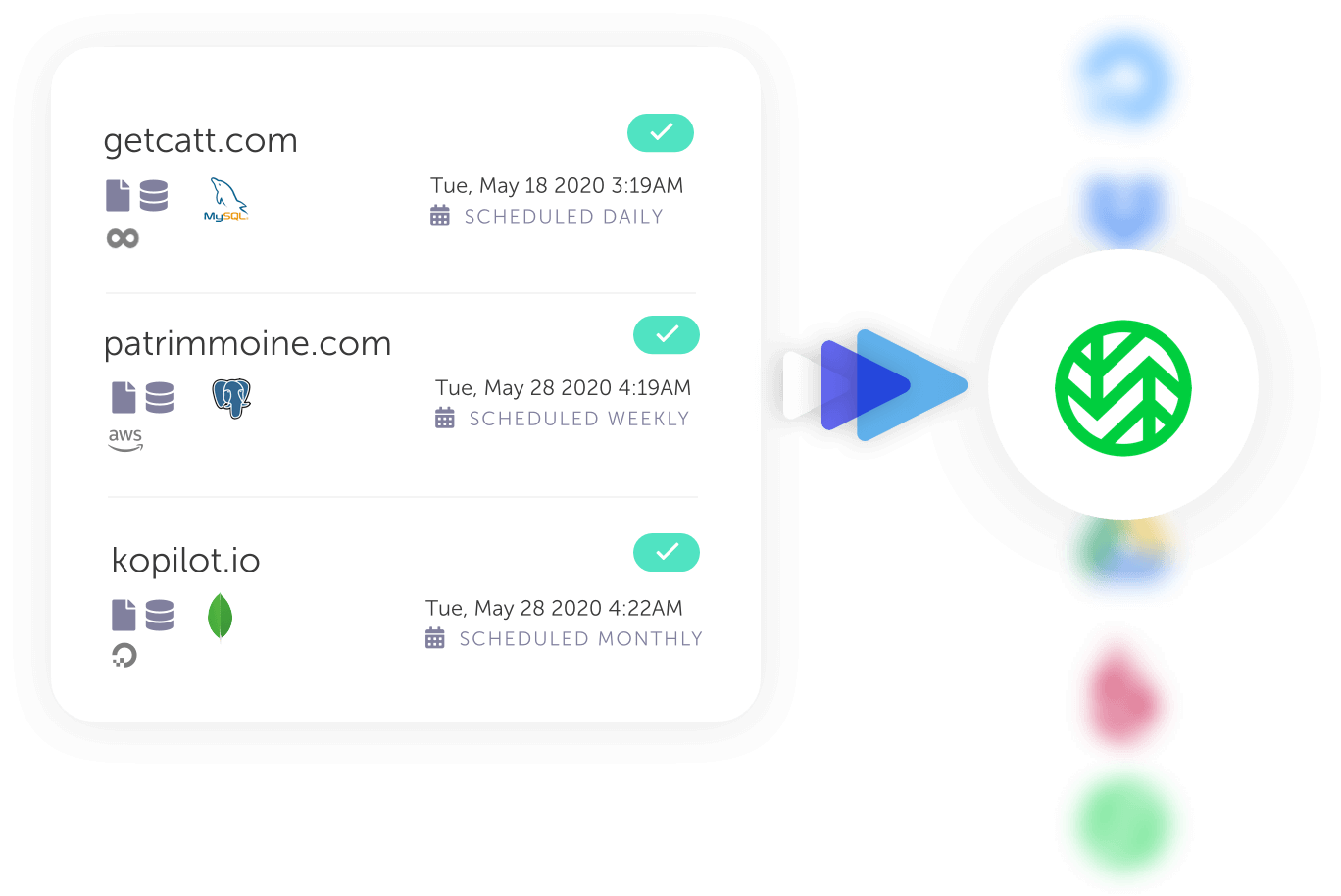 Store your servers, database, storage and applications backups on Wasabi
Once your storage is connected, you can use it to store any of your backups:
Minimal Wasabi access is needed
When you connect SimpleBackups to your Wasabi account, SimpleBackups is only given access to its own application folder. Meaning that access is only limited to that folder on Wasabi and not your whole storage.