Overview
"Raycast is Raycast is a blazingly fast, totally extendable launcher. It lets you complete tasks, calculate, share common links, and much more." ― raycast.com
This integration adds a SimpleBackups command to let you manage (view, open, run, download, restore) your backups in a snap, using a couple of keystrokes on your Mac. No need to login, navigate, just do what you need, much faster.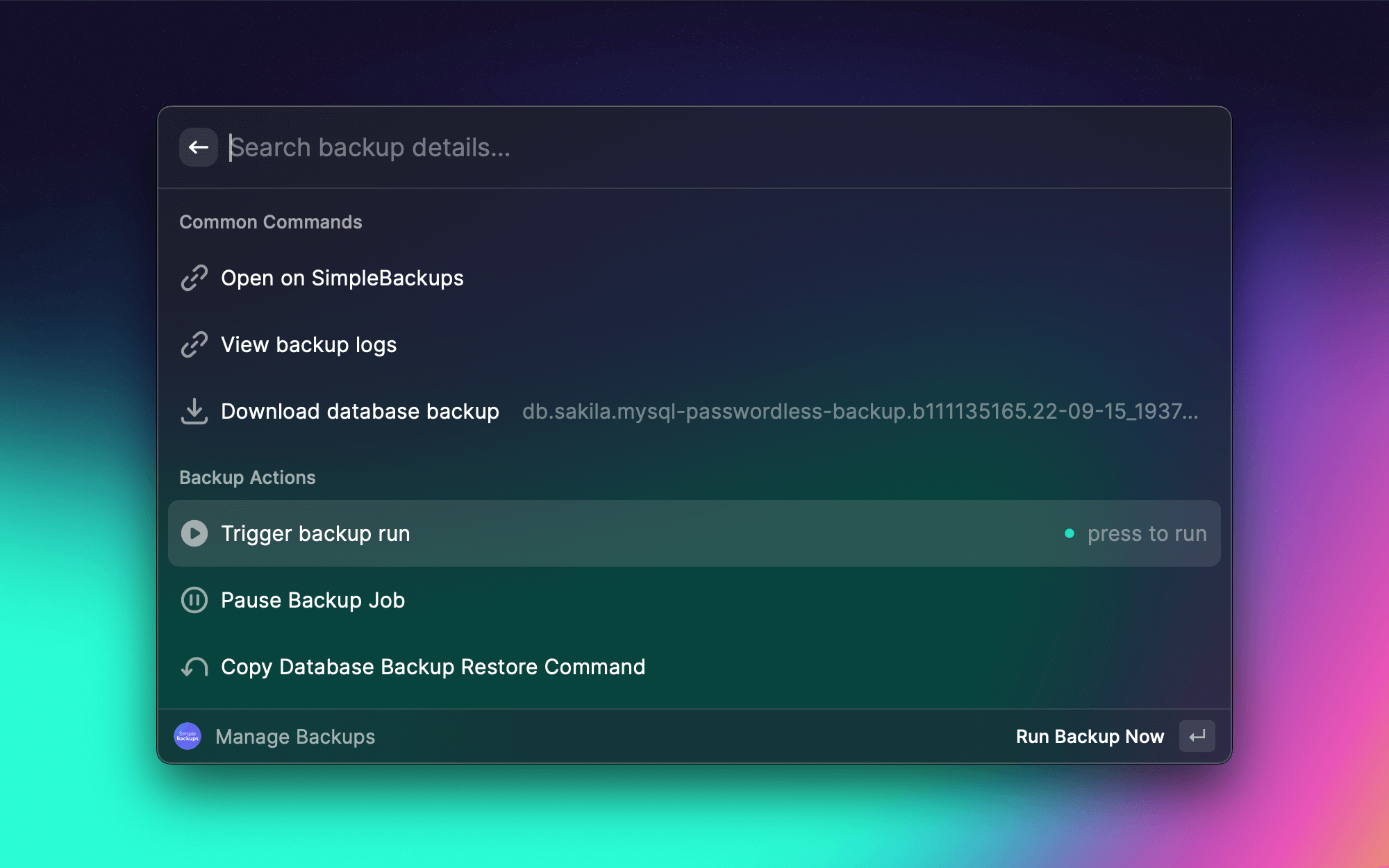 How SimpleBackups Raycast integration works?
Using SimpleBackups in Raycast is simple. After installing the integration, open the "Manage Backups" command or search for SimpleBackups to use it.
Since Raycast is globally available on your Mac using your pre-assigned hot-key, it becomes ultra quick to view and go through your backups without getting distracted. Maybe you are deploying a new version of your app and want a very quick backup run? Maybe you want to quickly grab that database and restore it locally? ...
Available Features
View backup details
Trigger new backup runs
Pause/Resume backups jobs
Download last file/database backup
Quickly open backups/logs in browser
Copy database/file backup restore command to run in terminal
Support for teams and the ability to switch to different team on your account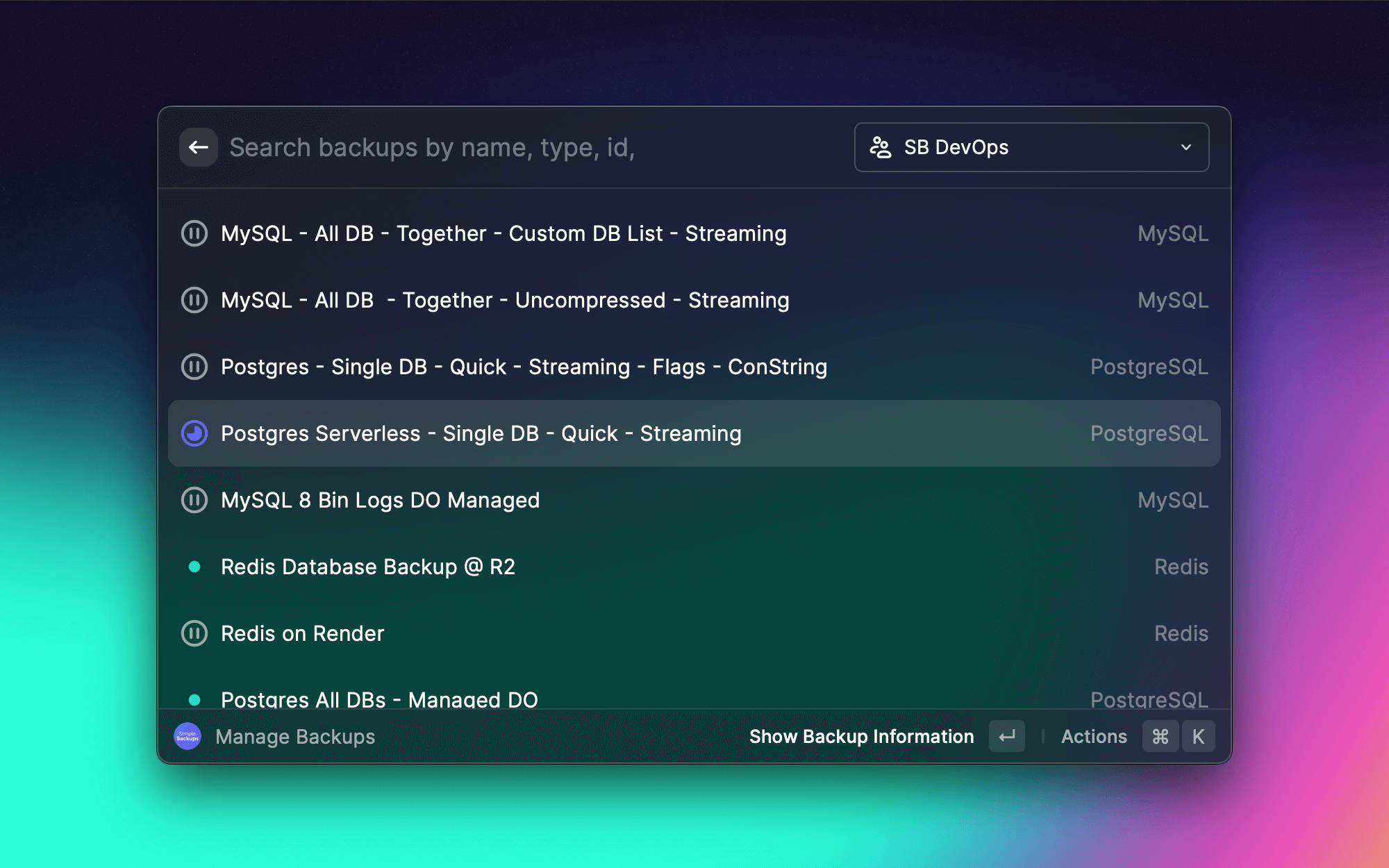 How to configure in Raycast?
Install the SimpleBackups integration from the Raycast Store. Grab your Raycast API token from your SimpleBackups account. Then, search for SimpleBackups in Raycast to familiarize yourself with the available command for managing backups.
If you have any ideas, share with us what you think and how we can make things even more interesting and easier for you!