Over the past few weeks, we've been actively working on improving how we support our users.
We always thrived to provide the best customer support experience to all our users and not just our enterprise customers.
With more than 6000 users today, support and replying to all our users required some serious effort and that's why we prioritize some big things there!
New, shiny docs!
What's better than self-served documentation? Well, a shiny one!
We've been working with https://www.helpkit.so/ to provide you with a nice documentation, which we too the time to fully re-organize.
This is an ongoing effort and we'll continue filling in the gaps.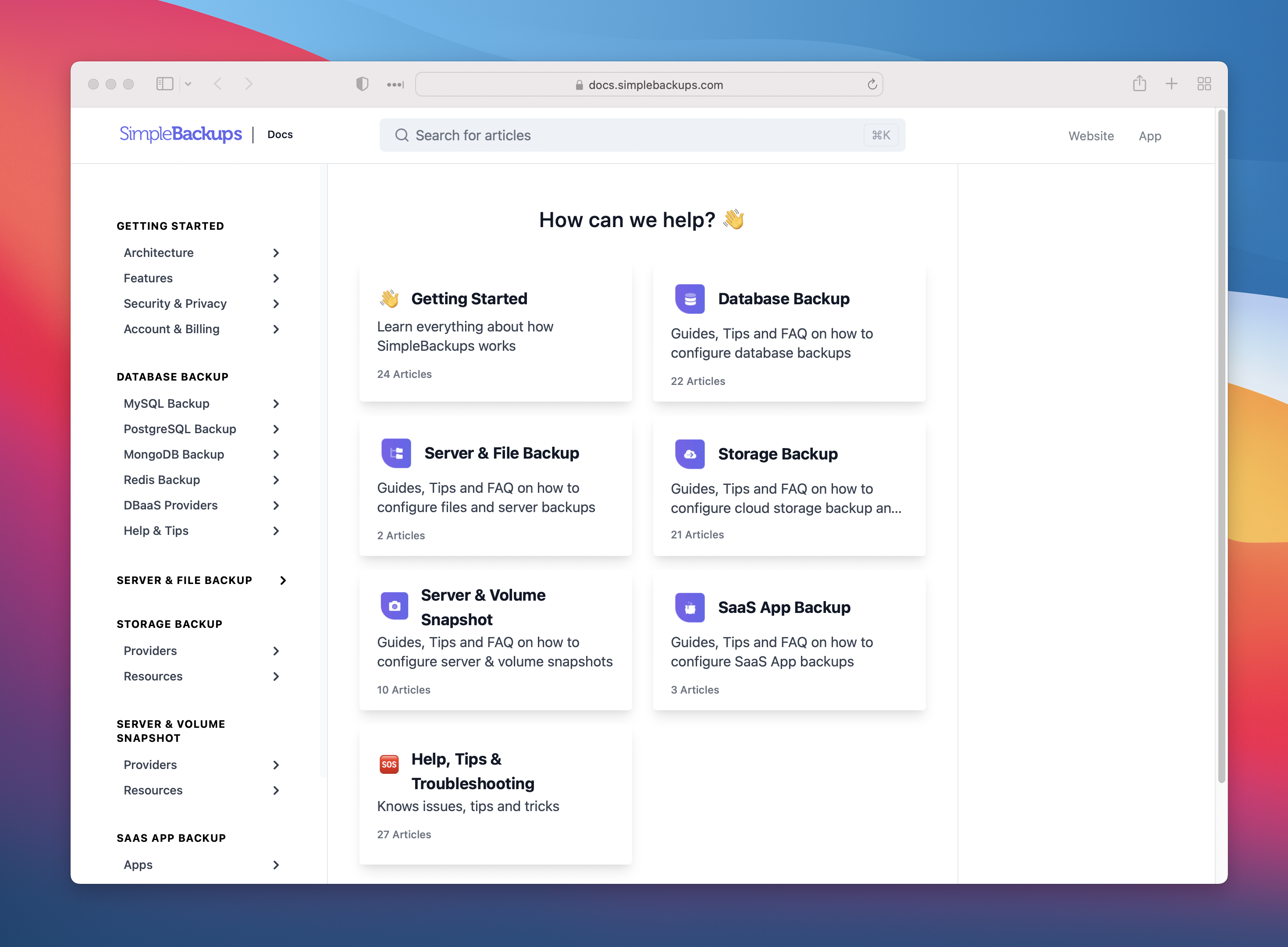 Moooore "how-tos"
We're constantly working on creating "how-tos" to help you create your first backups, step-by-step.
You can now find them all in our new blog: https://simplebackups.com/blog/using-simplebackups
Just a few how-tos we've recently created:
Storage Backup v2!
Our storage backup (aka storage sync & replication) has been fully updated.
It is now faster, and optimized for each provider.
We've added a "warmup" step that help us optimizing your backups while also showing some information about the job itself.
Tweaks & Improvements
Improved handling of multipart uploads
Numerous improvements to storing backups on your local server
Dropbox & IDrive E2 storage connector updates
RSync.net support as SFTP provider