Cloud computing is an easy-to-access networked computing model that delivers digital and IT infrastructure to end users. This technology has grown significantly due to rising security and storage needs. 
You probably already use a cloud, as this networked computing model has revolutionized people's work. But each business is diverse and has its own needs. Therefore, there's no one-size-fits-all approach to cloud deployment.
You have three primary options: a public cloud, a private cloud, and a hybrid cloud. This article covers what they are and their key differences. 
Understanding Cloud Computing
Cloud computing refers to a variety of internet-based services. These resources include databases, storage, servers, networks, etc. The cloud relies on remote databases instead of storing files on a local, proprietary hard drive or device. As long as your device connects to the internet, it can access the software required. 
There are five essential criteria for cloud services: 
Deployment and stopping services depend on the customer without provider interaction.
Service is available to all devices using the specified network. 
Easy scaling and rapid expansion. 
Charges based on usage. 
Resources pooled and dynamically allocated to all users. 
The public cloud is the most common model, with 96% of businesses deploying at least one. A public cloud relies on third-party service providers for its resources, including servers and storage. It is often referred to as an IaaS or infrastructure-as-a-service. 
The provider owns and manages all software, hardware, and supporting infrastructure and shares it with other cloud tenants or organizations. In addition to storage, a public cloud is typically used to host emails, online applications, and a testing environment. Public cloud solutions include Microsoft Azure, Google Workspace, Dropbox, and streaming services like Netflix.
On the other hand, private cloud resources are exclusively used by one organization. You can have the private cloud on a physical data center in your office or hosted by an external provider. Nonetheless, all infrastructure and services, including hardware and software, and kept on a private, dedicated network, like AWS (Amazon Virtual Private Cloud), Cisco, IBM, and Oracle.
A hybrid cloud is a fusion of public and private deployment. Public and private resources connect and spree across multiple cloud locations. This usually includes "edge" and on-site data centers. Hybrid clouds are versatile and allow you to create many setups supporting digital transformation and expansion. 
Public Cloud vs. Private Cloud
The significant difference between a private and public cloud is its infrastructure. However, the following table illustrates further variations between the two. 
Key Differences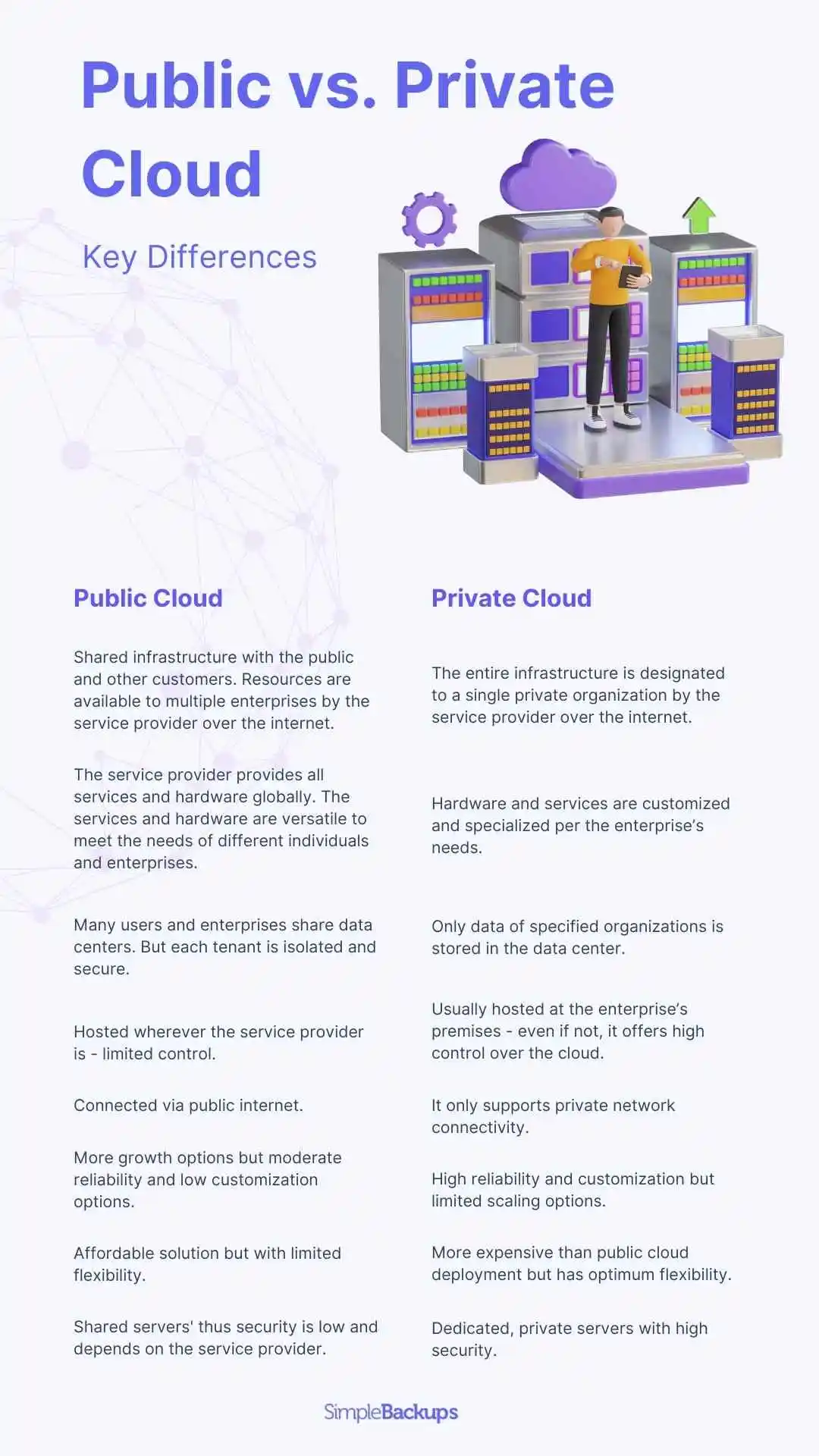 Cost Comparison 
The most significant difference between private and public clouds is their associated costs. Public clouds are affordable but have several drawbacks, like shared resources and low security.  
It can be challenging to compare distinct differences; clouds are complex infrastructures that require custom pricing depending on business needs. Costing also depends on how much capacity you require. Public cloud providers usually offer storage in predefined bundles, with extra resources returning to the shared pool. 
On the contrary, with private clouds, you can pay as you go or opt for a fixed monthly price for your isolated environment. 
The Pros and Cons of Public and Private Clouds
Now that we have distinguished the main characteristics that set a public and private cloud apart, let's move on to the pros and cons. 
Pros of Public Clouds: 
Public clouds are agile. New computing resources can be deployed and altered easily per the organization's changing needs. 
It's easier to add more computing resources to public clouds because of automated scaling. Organizations don't have to worry about adding storage or investing in hardware.
Public clouds offer more uptime and continuity because data centers are distant from their premises. In case of natural disasters, this offers additional security. 
A public cloud makes it easier to access high-performance computing resources while only paying for what you use. Unlike smaller businesses, public cloud providers can afford the latest technology and expansion. 
Economies of scale are achieved, keeping costs incredibly low. Users can also save money since no IT staff is required to manage hardware. 
It enables mobility and remote working because you can access cloud services online anywhere.
Cons of Public Clouds: 
The biggest drawback of public clouds is their security since storage is shared. They are also popular hacking targets because the information might not always be protected. 
There are strict laws and regulations for customer data, and some cloud providers might not be compliant. These laws vary from country to country; thus, a cloud provider that works for one business might not fit the bill for another. 
Pay-per-use model can also skyrocket costs sometimes. 
Pros of Private Clouds: 
High in-house security and control over hardware and infrastructure. Organizations can deploy security measures themselves; however, expertise is necessary; otherwise, public cloud vendors might better secure networks. 
Organizations can customize their internal private cloud and data storage for compliance with local regulations. 
The organization owns all software and hardware; therefore, costs can be predicted. 
The cloud can be accessed from internet-connect devices.
High data storage and application customization since all resources are owned internally. 
They are more agile and scalable than traditional data centers but do not reach public cloud levels. 
Cons of Private Clouds: 
High costs because organizations must buy and manage all infrastructure. Staff costs and capital investment are much higher than in a public cloud. 
All services that public cloud vendor provides must be handled internally. This includes deployment, monitoring, security, and management of the entire cloud environment. 
Limited scalability because acquiring resources takes long and racks up additional costs. 
Longer refresh cycles and might be unable to stay up-to-date.
Security Aspects of Public and Private Clouds
Given what you know now, it should be no surprise that major security differences exist between private and public clouds. 
With a private cloud, you retain complete control over physical servers and access. On the other hand, when you use a public cloud, you have no control or physical interaction with the resources. 
Regardless of the type of cloud, as an end-user, you trade off physical safety for data security. For instance, if you lose your laptop or damage a flash drive, your data remains secure if stored on a cloud. However, you are still one hacked or exposed ID and password away from havoc. 
From an enterprise perspective, private clouds might seem more beneficial because you can add firewall protection. Nonetheless, if you are not a network security expert, a public cloud might be a more suitable option as they might have professionals you lack. 
Popular Cloud Service Providers
5 of the top cloud service providers have revolutionized the IT industry forever. Top contenders include Amazon Web Services, Google Cloud, Microsoft Azure, Oracle, and IBM Cloud. 
Overview of Major Brands 
Amazon Web Services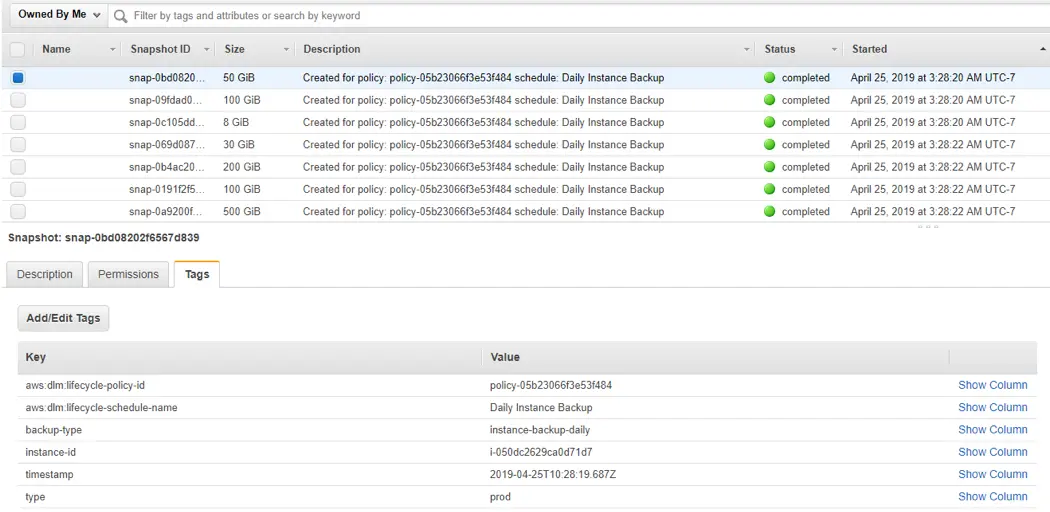 AWS is the world's largest global cloud provider covering over 26 regions and 84 availability zones. AWS offers many use cases from migration, operations, delivery, analytics, and development. It is easy to set up, use and adapt. However, some data source integrations result in errors, and some call patterns are too complex for end users. 
Google Cloud Platform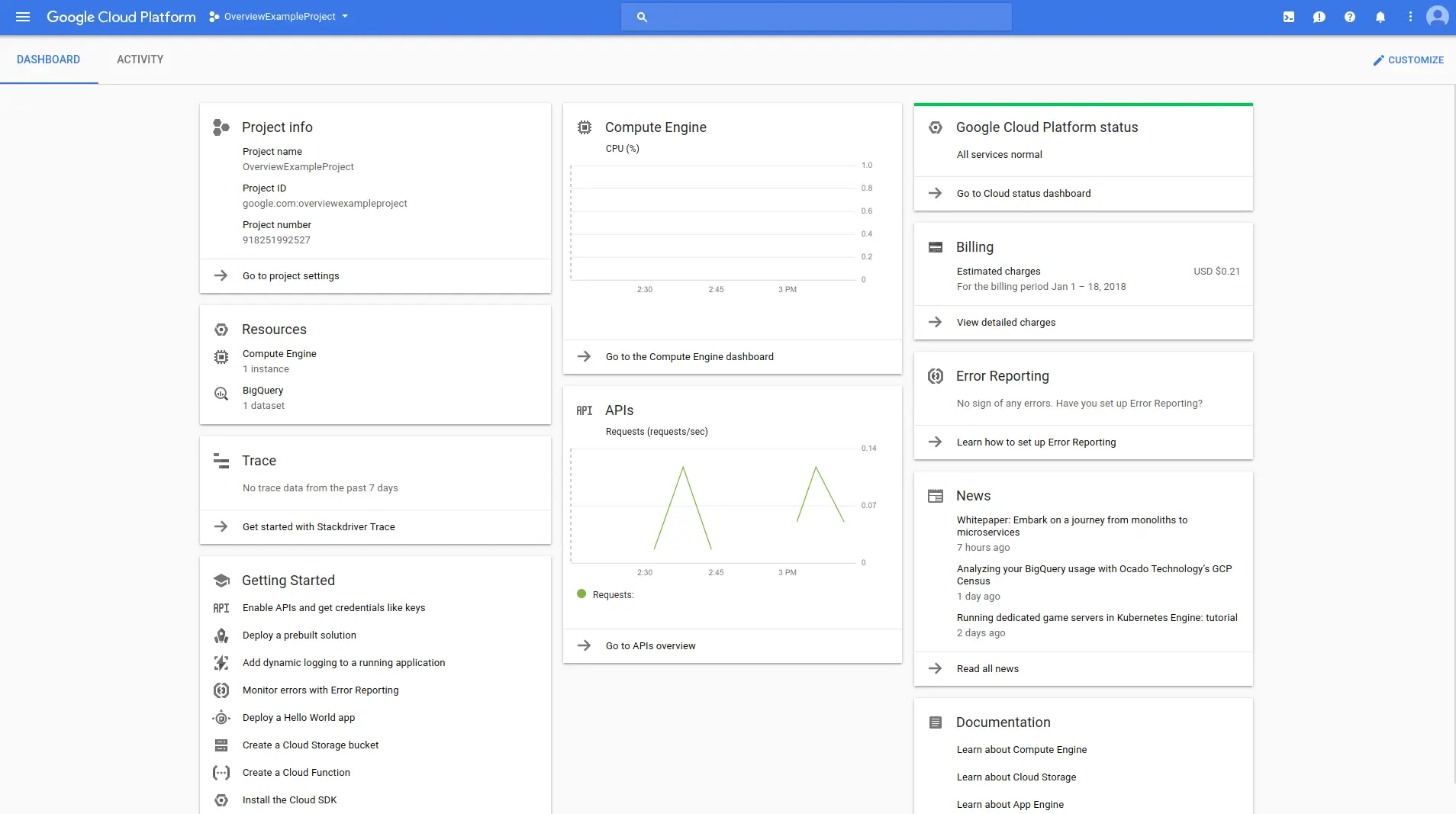 Google Cloud is a straightforward database solution. It remains one of the most user-friendly, convenient, and secure cloud computing platforms. The platform also offers smart analytics and AI to understand insights and scale. However, Google Cloud does not offer data migration, which might be too expensive for some users. 
Microsoft Azure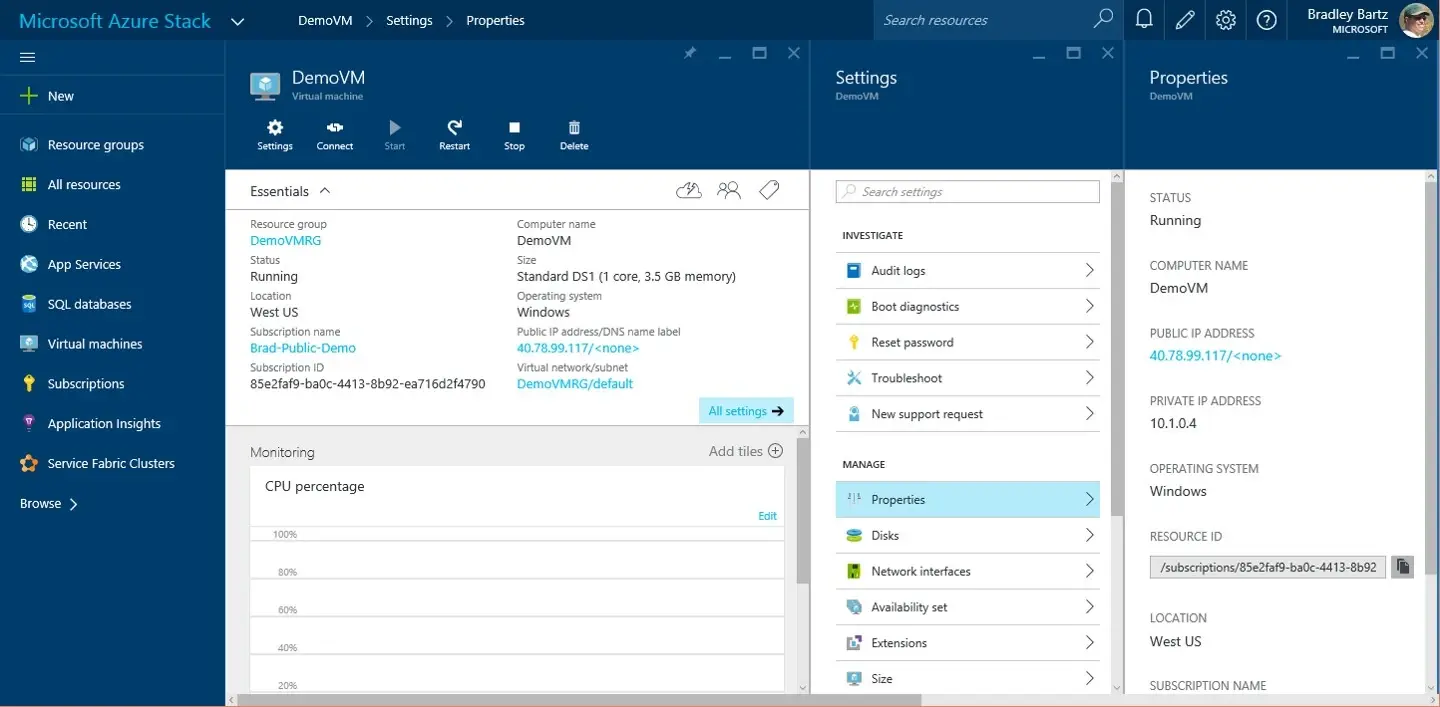 Microsoft offers SQL databases and virtual machines that are highly durable and scalable. Furthermore, Microsoft Azure has a list of comprehensive services, including hybrid cloud services, that make it possible to create cloud applications. However, it lacks a variety of application platforms, and its virtual machine console has some user-reported drawbacks. 
Oracle Cloud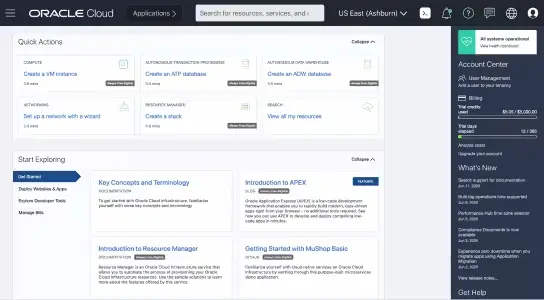 Oracle Cloud is a SaaS for development and IT teams. Unlike most other platforms, it offers disaster recovery, backups, and easy migration. The FastConnect features allow you to create multi-clouds and hybrid clouds for practical data storage. On the other hand, customer support needs improvement, and for the storage offered, prices are high. 
Kyndryl IBM Cloud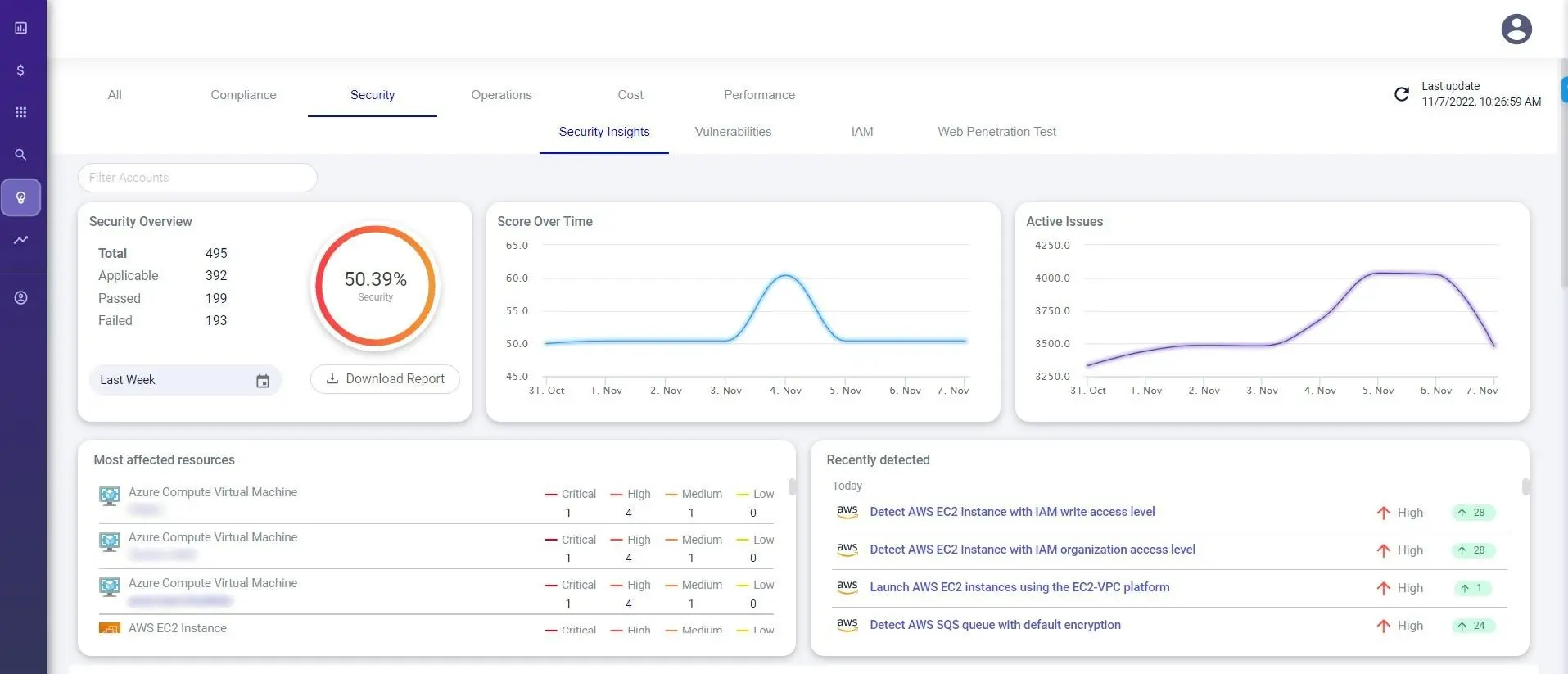 IBM's Cloud offers IaaS, PaaS, and SaaS. It's a customizable hybrid cloud management platform you can use however needed. The IBM cloud also offers data migration and seamless integration with other platforms. However, queries run slowly, and it's difficult for beginners to use. 
The Future: Hybrid Cloud and Multi-Cloud Strategies
As business approaches and the IoT evolve, hybrid cloud and multi-cloud strategies are becoming increasingly popular. A hybrid cloud merges public and private clouds, allowing free data flow. This maximizes on-premise technology, addresses latency problems, and meets data regulations.
On the other hand, a multi-cloud strategy involves using multiple services and providers in a heterogeneous environment. This offers flexibility, reduces risks, and allows optimum flexibility in meeting all your business needs. You can leverage various cloud providers' benefits and services rather than getting locked into one.  
Navigating Your Cloud Migration
Why not automate the process if you are considering migrating to a public or private cloud? SimpleBackups streamlines your cloud migration from a user-friendly, secure dashboard. You can use our platform to automate backup management on your infrastructure or integrate with popular platforms, including Dropbox, Google Cloud, Azure, and AWS, to name a few. 
The SimpleBackups application manages the entire backup and migration process to mitigate user errors, attacks, and data lock-in risks. You can also restore specific data points, recover data and align with regulations like HIPAA and GDPR. 
Choosing the Right Cloud Solution for Your Business
Private clouds are like a subscription service for customers with similar requirements. On the contrary, private clouds are controlled and designed exclusively by and for their organization. We've just scratched the surface here, as cloud architecture is a complex topic that takes years of learning. 
And if you decided on your data service provider and need a service to automate your backups – SimpleBackups supports all major cloud data providers.
FAQs
What are the main differences between public and private clouds?
The main difference between the two is ownership and accessibility. Public clouds are owned and operated by external providers accessible to many organizations online. On the other hand, private clouds are dedicated to a single organization for greater control, security, and customization. 
Which is more secure: a public cloud or a private cloud?
This depends on various factors. For instance, the organization can tailor a private cloud to implement strict security measures. However, public cloud providers often have robust security measures and experts available. 
How does the cost vary between public cloud and private cloud services?
Public clouds typically follow a pay-as-you-go model so clients can scale as required. However, private clouds require upfront investments in hardware and IT professionals. 
What are some top providers of public and private cloud services?
IBM Cloud Private, Alibaba Cloud, Dell Technologies, and HPE are a few names that make it to the list in addition to the providers listed above.