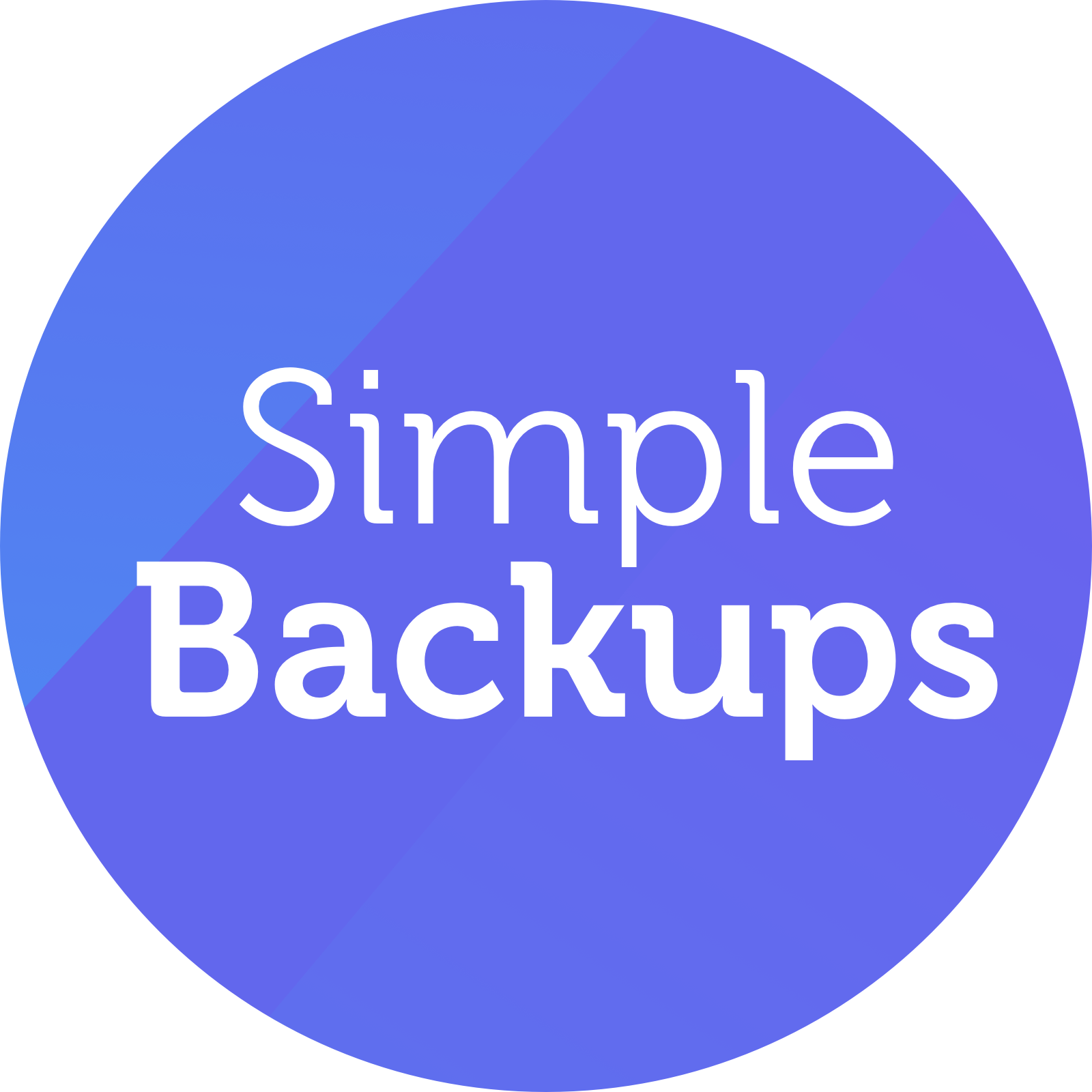 SimpleBackups Docs
All-in-one website & database backups on auto-pilot
One-command setup
Add your servers with one single command line. No need to install any dependencies, set up cron, or edit any config files.
Bring your own storage
Securely store your backups on your own DigitalOcean, AWS, Backblaze, Google, Wasabi, Filebase, Dropbox... Your backups won't even pass by our servers.
Recover quickly
Find and restore the backup you need quickly. Restore database and file backups independently.